In the dynamic landscape of the 21st century, the concept of retail has been revolutionised. The power of the internet has unlocked immense possibilities, making it feasible for anyone with a vision to start their own business, specifically an online store. Whether you're a novice with a passion for entrepreneurship or an existing business owner looking to transition to the digital realm, this comprehensive guide will walk you through the steps on how to start an online store, from conception to launch, and beyond.
Understanding the Digital Marketplace
Before diving into the nuts and bolts of starting an online store, it's essential to understand the digital marketplace. This realm, while offering an array of opportunities, also presents its own set of challenges.
Selling products online isn't just about listing items on a website; it's about creating a compelling online presence, developing a sound business strategy, and understanding the intricacies of customer behaviour in the digital world. It requires strategic planning, a deep understanding of your target market, and a commitment to continuous improvement.
Formulating Your Business Idea
The first step in starting an online store is to solidify your business idea. It involves determining what you want to sell online and identifying your target market. The type of products you choose to sell should be guided by your passions, and expertise, including the needs and preferences of your target customers.
Creating a Business Plan
The next step before you sell products online is to create a robust business plan. This document should outline your business objectives, market analysis, marketing and sales strategies, and financial forecasts. It will serve as a roadmap as you navigate the process of starting your online store, and will also be instrumental if you seek external funding. With your business plan in hand, you can now move on to setting up your online store with a trusted e-commerce platform or a website builder. Your online store is your digital storefront. Therefore, you need to invest to make it appealing to site visitors!
Navigating the Logistics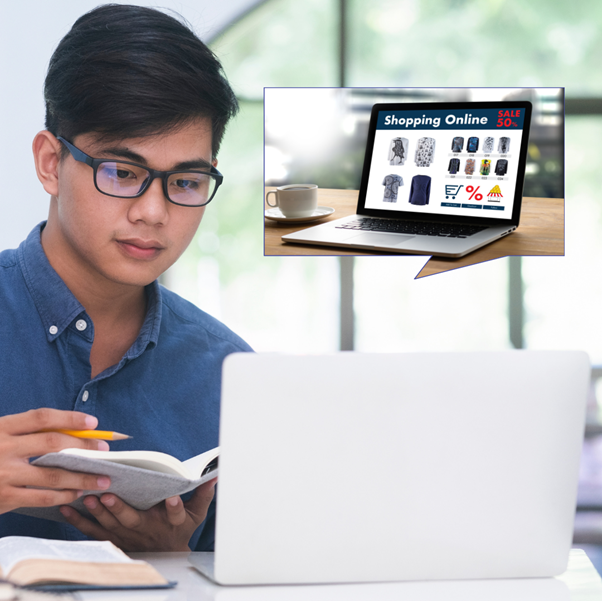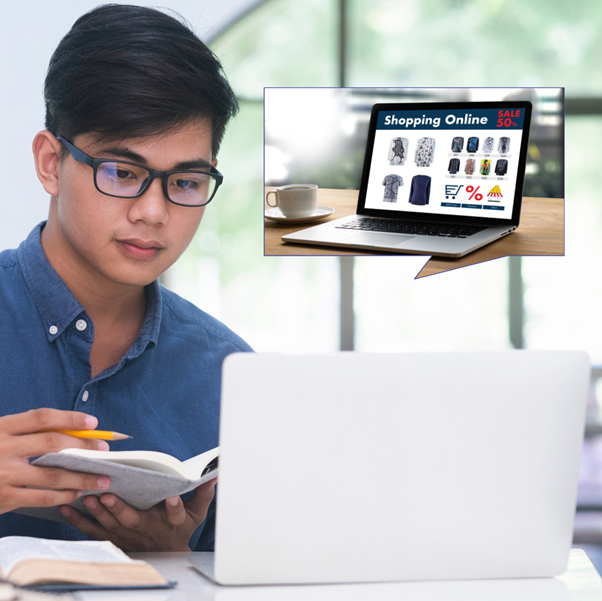 As you transition into the realm of online selling, understanding the logistics is crucial. This includes inventory management, packaging, and shipping. As an online store owner, you must ensure that your products are stored safely, packaged attractively, and delivered promptly to your customers.
Inventory management is a delicate balancing act. You need to have enough stock to meet demand, but not so much that you end up with a surplus of unsold items. Implementing an effective inventory management system can help streamline this process, reducing the risk of stockouts or overstocking.
Packaging, on the other hand, is more than just a protective measure for your products. It's an extension of your brand. Customised packaging can enhance the customer experience, reinforcing your brand identity and creating a memorable unboxing experience.
Final Thoughts and Next Steps
Starting an online store can be a rewarding venture, personally and financially. However, it's not a task to be taken lightly. It requires careful planning, consistent effort, and a willingness to adapt to the ever-changing digital landscape.
If you're ready to embark on this journey, take the first step today. Research your market, formulate your business plan, and start building your online store. And remember, success doesn't happen overnight. Be patient, stay focused, and keep refining your strategies. Before you know it, you'll be selling products online, achieving your business goals, and making your mark in the digital marketplace.
Are you ready to transform your entrepreneurial ambitions into success? Start today by taking the first step towards launching your online store. Every journey begins with a single step, and this could be the start of something incredible. Embrace the challenge and start selling online today! Visit SHOPLINE for more info.
Dealing with returns is an aspect of online selling that you need to be aware of. For help understanding how returns affect logistics, please see the accompanying resource.